KL Rahul is going to be brought back into action straightaway after his recovery from illness in spite of the decent performances of the two Indian openers who had played in Galle.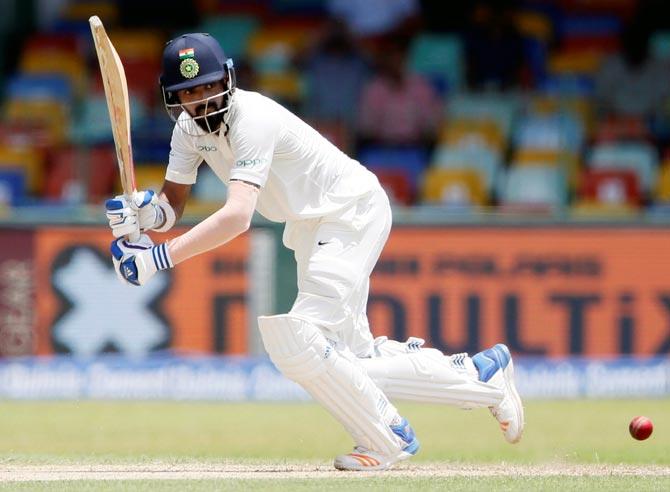 One of the openers Shikhar Dhawan had actually been named the player of the match there, while the other one Abhinav Mukund had also scored 80 odd in the second innings.
So it was believed that it would be quite tough for Virat and the Indian team management to drop any of them going ahead in the series.
But, Virat while addressing the press prior to the start of the Colombo test stressed that Rahul's consistency in the past couldn't be overlooked.
Virat reckons that it's important to give a player a sense of security about his position in the XI especially if he has done well over a period of time.
If somebody loses form and subsequently loses his position, that's okay, but, he shouldn't lose his position because of external factors like injuries or illness. Continue reading 'KL Rahul back in action after Illness Recovery'»
By